( Story told by Swami Vivekananda )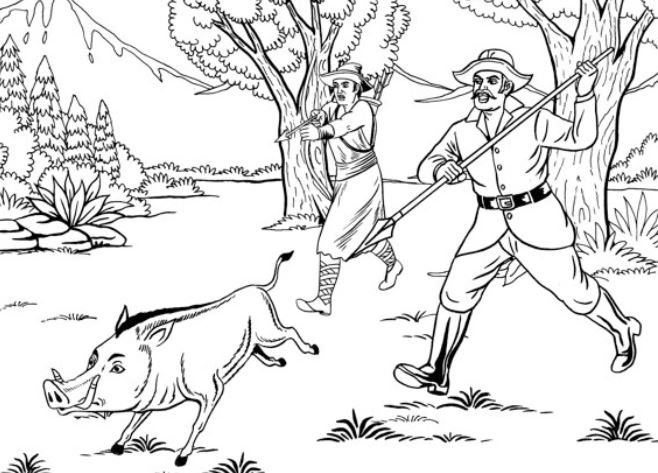 If we had a heaven like that desired by those to whom sense-enjoyment is the very end of existence, then we would not progress. That would be the most terrible curse we could pronounce on the soul. Is this all we can come to? A little weeping and dancing, and then to die like a dog! What a curse you pronounce on the head of humanity when you long for these things! That is what you do when you cry after the joys of this world, for you do not know what true joy is. What philosophy insists on is not to give up joys, but to know what joy really is.
The Norwegian heaven is a tremendous fighting place where they all sit before Odin; they have a wild boar hunt, and then they go to war and slash each other to pieces. But in some way or other, after a few hours of such fighting, the wounds are all healed up, and they go into a hall where the boar has been roasted and have a carousal. And then the wild boar takes form again, ready to be hunted the next day.
This is much the same thing as our heaven, not a whit worse, only our ideas may be a little more refined. We want to hunt wild boars, and get to a place where all enjoyments will continue, just as the Norwegian imagines that the wild boar is hunted and eaten every day, and recovers the next day. (CW, 2:166)
Source: The Complete Works of Swami Vivekananda/Volume 2/Jnana-Yoga/Realisation
Related Articles: