( Story told by Swami Vivekananda )
Nothing is baser than calling our brother a sinner. A lioness once fell upon a flock of sheep and killed a lamb. A sheep found a very young lion, and it followed her, and he gave it suck, and it grew up with the sheep and learned to eat grass like a sheep.
One day an old lion saw the sheep lion and tried to get it away from the sheep, but it ran away as he approached. The big lion waited till he caught the sheep lion alone, and he seized it and carried it to a clear pool of water and said, 'You are not a sheep, but a lion; look at your picture in the water.'
The sheep lion, seeing its picture reflected from the water, said, 'I am a lion and not a sheep.'
Let us not think we are sheep, but be lions, and don't bleat and eat grass like a sheep .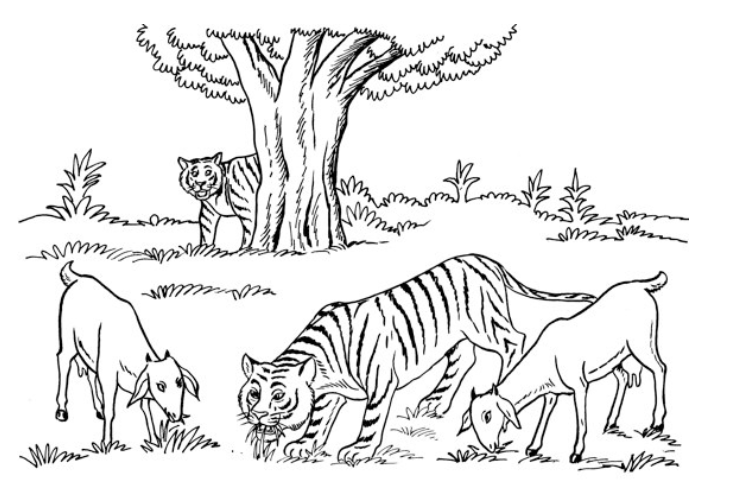 Source : The Complete Works of Swami Vivekananda/Volume 7/Notes Of Class Talks And Lectures/The Destiny Of Man