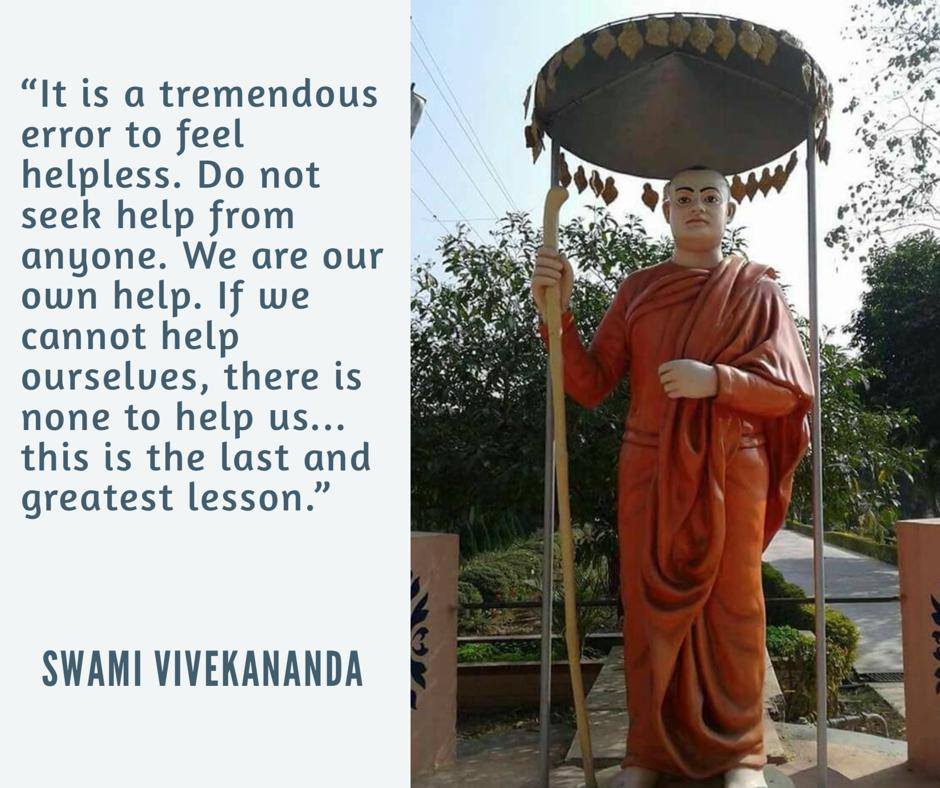 In Bhagavad Gita, chapter 6, verse 5, we find Shri Krishna suggested Arjuna—
Uddhared atmanatmanam natmanam avasadayet
Atmaiva hy atmano bandhur atmaiva ripur atmanahSo Shri Krishna suggestion was "save oneself by his won help". We have already discussedthat Swami Vivekananda was an admirer of Bhagavad Gita and the book was his lifelong companion. In a lecture delivered at Los Angeles, California on 5 January 1900, Swami Vivekananda mentioned this verse, "Help thyself out by thyself. None else can help thee, friend. For thou alone art thy greatest enemy, thou alone art thy greatest friend.".[Source]
Now, in this article is on Swami Vivekananda's quotes and comments on help.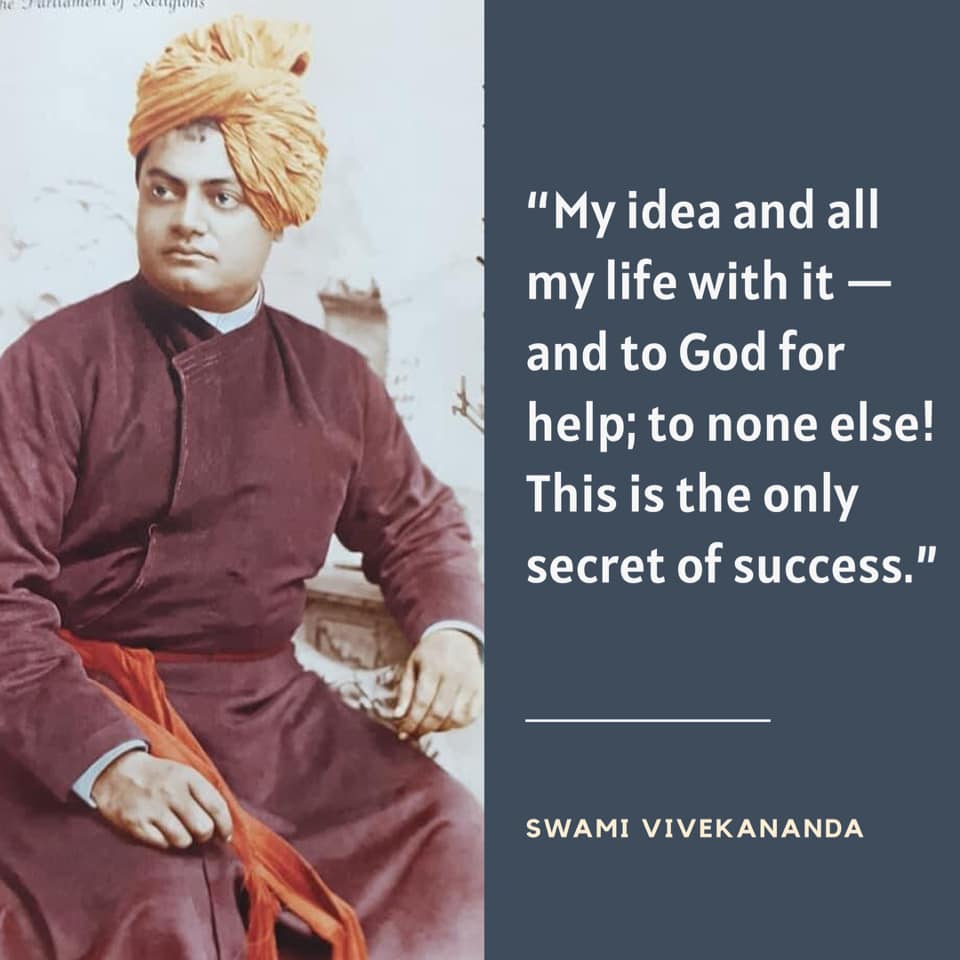 On getting help
On helping others