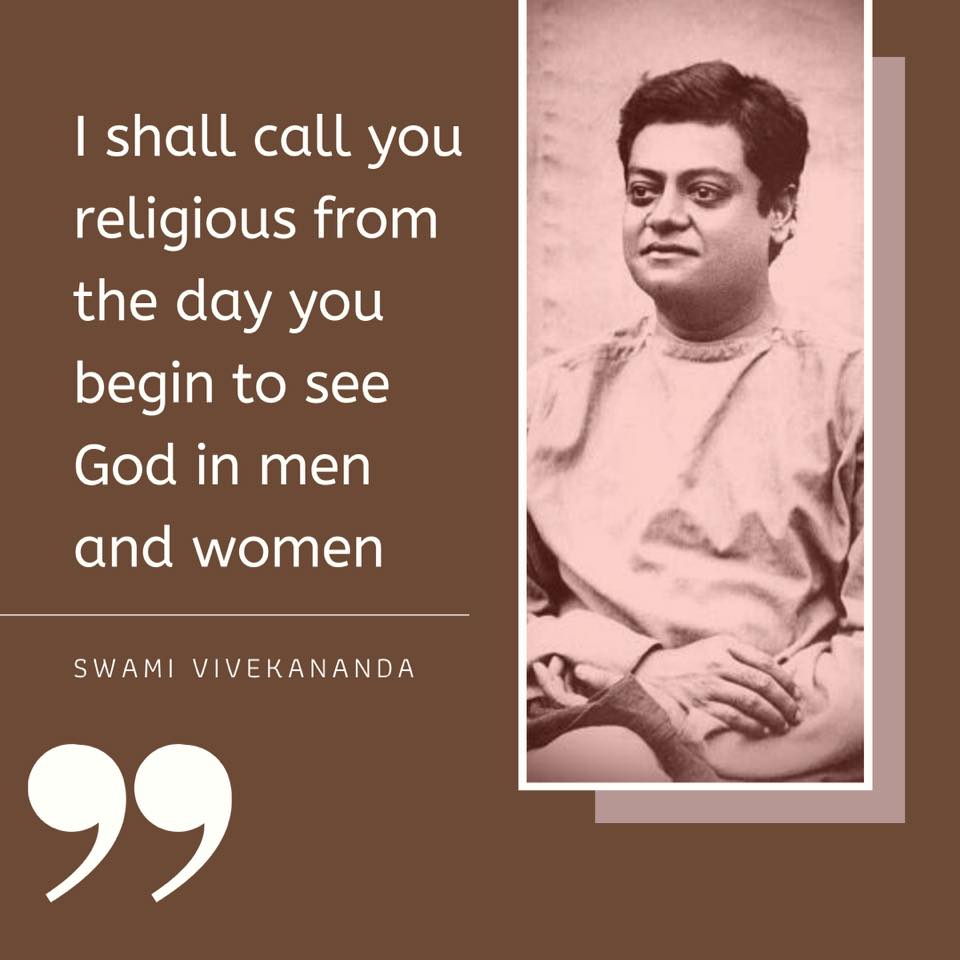 These are the last few lines of Swami Vivekananda's poem To a Friend—
These are His manifold forms before thee,
Rejecting them, where seekest thou for God?
Who loves all beings without distinction,
He indeed is worshipping best his God.This poem was actually written in Bengali language (Bengali: সখার প্রতি). The original Bengali lines—বহুরূপে সম্মুখে তোমার, ছাড়ি কোথা খুঁজিছ ঈশ্বর ?
জীবে প্রেম করে যেই জন, সেই জন সেবিছে ঈশ্বর ।।
Swami Vivekananda asked to worship the living God. He told—[Source]. . . forget not that the lower classes, the ignorant, the poor, the illiterate, the cobbler, the sweeper, are thy flesh and blood, thy brothers.

According to Mohit Chakrabarti, writer of Swami Vivekananda, Poetic Visionary—

Vivekananda's concept of the living God has given a newer dimension of humanism and the spirit of humanism that he proclaims and preaches bears testimony to his untiring zeal for familiarizing humankind with the infinite reflections of the All Serene in every nook and corner of the world.
In this article we'll attempt to make a collection of Swami Vivekananda's quotations and comments on his humanitarian concept worshipping jiva as Shiva, worshipping of the living God.
Worship the living God
Swami Vivekananda told—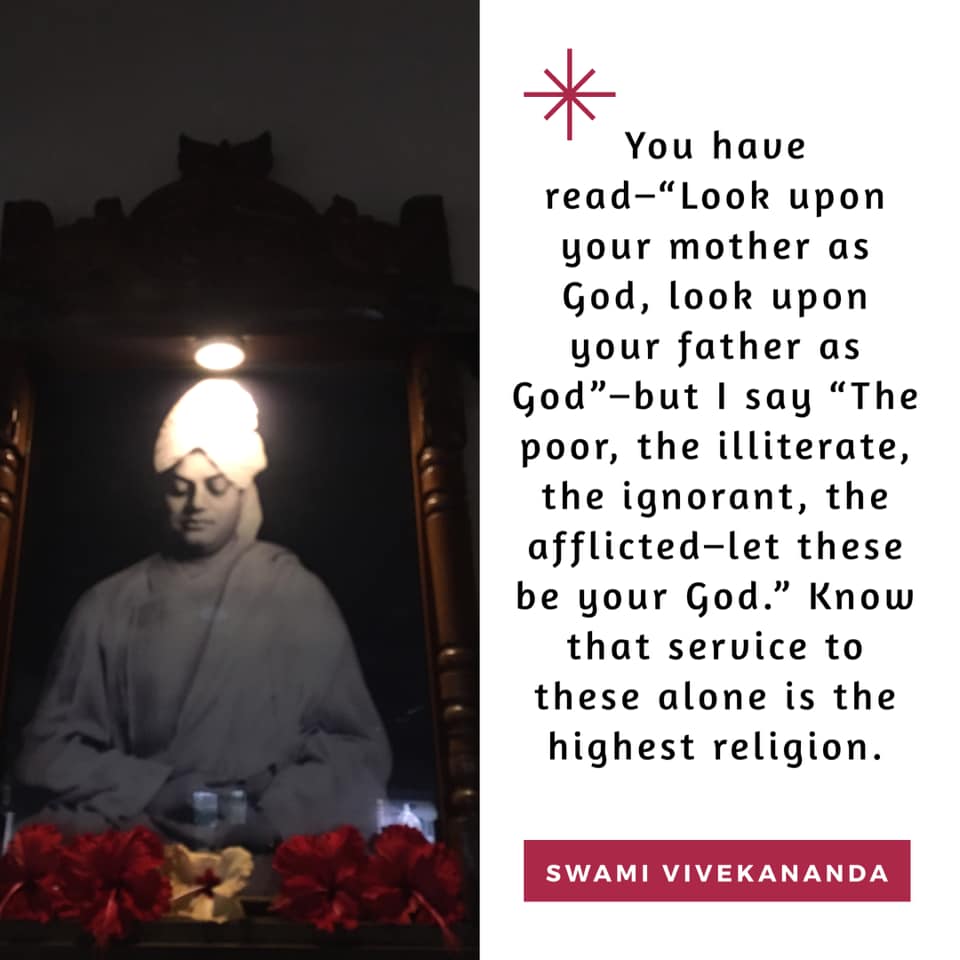 References